ABOUT THE BAIRD TEAM
Helping people buy and sell homes has not just been our full time job for almost 40 years – it is our passion. The Baird Team was born on the foundation that the real estate process should be an enjoyable experience and we are true believers that this depends on the realtor guiding this process. Our attention to every detail and dedication to providing trustworthy advice is where we stand out and is one of the reasons why we are in the top 1% of realtors in Durham Region according to MLS statistics.
Welcome to our business, welcome to our family, welcome home!
We never forget that your home is the single most precious investment of your life and each day we go to work inspired with a purpose to fulfil our client's hopes for their future.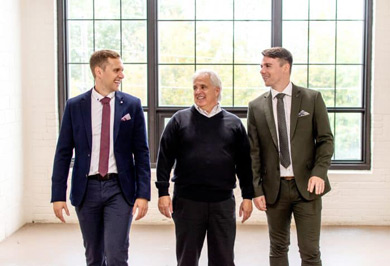 Baird Real Estate Client Testimonials
TESTIMONIALS
We lost our Mom a year ago and Michael was the reality that sold the house to her. Michael and his Son Paul and Craig are absolutely all genuine and loved helping us through it all, a design team that was able to tackle all our needs, including Painting, Carpet, lighting, switches devices, countertops, door knobs and kitchen cabinet hardware, I swear when they finished I thought it was a brand new Home , they then put it on the Market , the offers just kept coming , they worked with us from many miles apart, and made it possible for us to sign contracts online and they always explained everything and the house sold so fast we couldn't believe it. These guys are the real thing they are seasoned professionals, they know what it takes and how to do it , and they all have a great smile and that means so much to us very trustworthy and just need to say thank you so much Michael, Paul, Craig Your the best.

Michael showed up at my door this past fall in september 2019. He was selling my neighbors home (which he sold in under a month). I was really apprehensive because he had been the third realtor who had come to my home to offer services. At the time I knew I needed to sell but I wasn't ready. But he was patient and very kind about it. 2 months later I took a chance and contacted him and his team. He and Paul (his son) showed up that night (November 4) and instantly felt supported and helped. They helped with the Reno's, negotiating a new dishwasher, moving boxes and removing the junk out of my home. They painted, fixed the walls, cleaned and photographed all under one week. The house was ready by December 16 2019. Under the advice of Michael, We listed my home on january 6 and it was sold by january 20 2020 due to their strong work ethic and ability to showcase a good product. The Baird team goes the bat for you. You will NOT be disappointed and I'm glad God led me to chose them. They really made me feel a part of the Baird team!

The only person to trust In Clarington with your home is Paul Baird. The knowledge and deep roots the Baird family has in Clarington make them the number 1 choice. Paul's calm and educated approach both on a buying and selling standpoint is the best! When it comes to negotiating he's the best to have in your corner. would give them a 5000-star review if I could!

What a great experience working with these wonderful gentlemen!

We were really impressed with Michael and Paul. They made the process of finding a house as stress free as possible and helped us to find the perfect home ?Would definitely recommend them.

Professional, generous and a man who values family, friends & customers.. He is a pleasure to work with!

To everyone who is looking for an honest and genuine real estate agent, Michael Baird is your man.Last year we were so lucky to be introduced to him. He helped us to get our dream home.The experience from start to finish was seamless and enjoyable. I recommend Michael to everyone for peace of mind.Michael, thank you again for everything.

It was an absolute pleasure to work with Michael and his son Paul.
Within minutes of meeting them I knew they were the right real estate agents for my family.
They made the entire experience of purchasing a new home a complete pleasure and I had complete trust that they had our best interests in mind.
I would recommend them to anyone in need of an agent and will work with them again when my family is ready to move again.

We have bought two new homes from Michael Baird and sold four homes with Michael. We have had very good results with Michael and his team. He has been very helpful with the listing and selling of my mothers' home, my aunt's home and my mother and father-in-laws home. We would recommend him and his team to anyone.
Hire Baird for Your Durham Real Estate Needs
Selling Real Estate
When selling your home you deserve to be represented by a full time realtor who is attentive and trustworthy. When you hire The Baird Team you won't be assigned to only one of us – you get three dedicated Durham region realtors by your side 24/7. Our complimentary skill sets work harmoniously to achieve the best results for our clients.
Buying Real Estate
A home is the single most precious investment of our lives. Most people dream of owning that perfect property, a home they can be proud of, a home where they can create memories and watch their family grow. We stop at nothing to fulfil these dreams because we know there is no greater feeling than the feeling of home.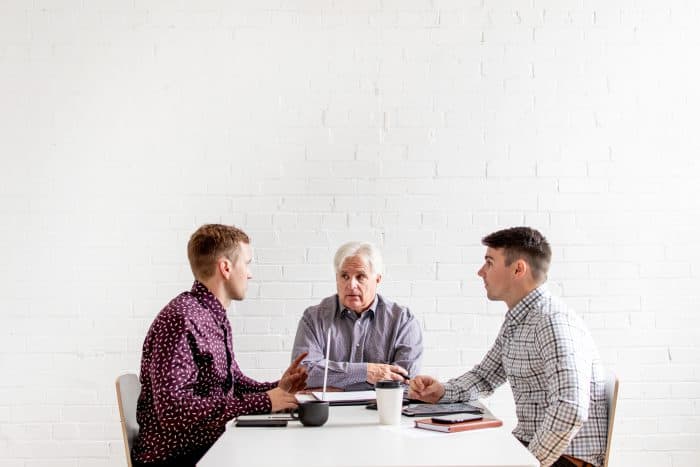 NEIGHBORHOODS
From the transit, to the schools, to the best restaurants and shops, the community you choose should add to your day-to-day life. Whether it's Pickering, Ajax, Whitby, Oshawa, Courtice, Bowmanville, Newcastle, Port Perry, or Uxbridge, each community offers something unique. Wondering what Durham neighbourhood fits your lifestyle best? Get a glimpse into the areas we know and love by reading our community guide.
Find your next Home
We'd love to hear from you! Drop us a line and we will get back to you asap.