PROPERTIES
Courtice Real Estate Agent


Average Home Price Clarington: $918,000.

Courtice is a beautiful community in southern Ontario, and residents can enjoy gorgeous landscapes and shifting seasons. This small community is a desirable and sought after place to live; if you're looking for that quiet suburban feel with the proximity to Toronto, The Baird Team will help you find your dream home!

We will guide you when it comes to Courtice homes for sale and will present listings based on your needs and preferences. We have years of experience in the real estate industry; our knowledge of Courtice will ensure you purchase the right home for the best possible price.

Courtice is the perfect place to raise a family, and residents have access to countless sports and recreation activities. Additionally, there are several great schools for students to attend, and families will have the opportunity to create wonderful memories in this great town. Our team will listen to your needs and work hard to find the best home for sale in Courtice that works for your family's needs.


Available Properties in Courtice, ON


There are homes for everyone in Courtice, and property types include massive multi-million dollar homes, bungalow styles and farmhouses. Whether you want a luxury estate or a cozy family home, we will present you with the top listings based on your budget and requirements.

Single-family homes are very popular in Courtice, and many of them contain private yards, high-end amenities and additional features that make these homes highly desirable for people looking to move from the GTA. Whether you want a three-bedroom or six-bedroom home, we will find the right property because our realtors at The Baird Team have extensive knowledge when it comes to Courtice homes for sale.

Courtice is located close to Oshawa and Darlington Provincial Park—the ideal location for anyone who enjoys both city life and the quiet, serene beauty of nature. It is perfect for families who wish to live in a safe and quiet community while enjoying a number of amenities, services and outdoor adventures.
Home to Families
When it comes to homes for sale in Courtice, single-family detached homes dominate. Courtice is primarily home to families, and it's easy to see why. This area is very much a family oriented community, where middle-class residents are happy to settle down. Being part of a large municipality spread over many hundreds of square kilometres, residential homes and lots tend to be generous in size, which is evident when searching for Courtice real estate listings.
Moving Into The Area
There are very few apartment buildings that are 5 stories or higher. Recent housing developments have seen more semi-detached and row houses built. These higher density developments are able to accommodate the surge in people moving into the area. Just north of Courtice are the smaller hamlets of Mitchells Corners and Solina.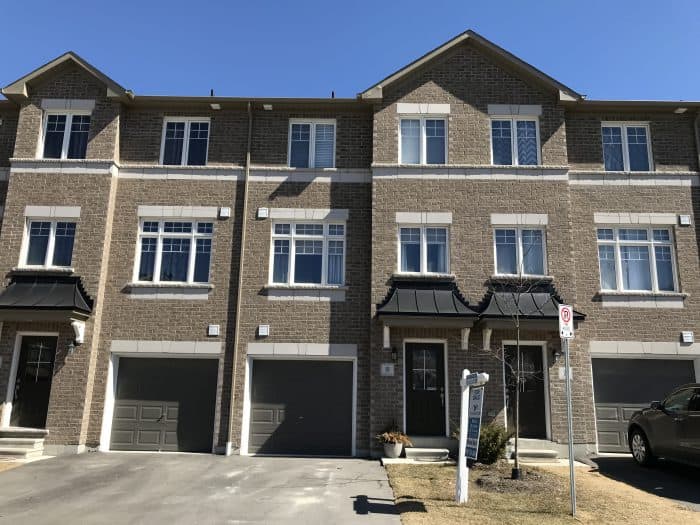 GETTING AROUND TOWN
Courtice real estate has a lot to offer for commuters, including quick access to the main highways: 401, 407 and 418. While there is currently no train access, a GO Transit train station is to be built by Metrolinx in the community of Courtice by 2024. This new GO train station will be located near the 401 corridor on Courtice Road, and will provide even better access to the rest of the GTA. To drive to one of the western suburbs of Durham Region, it should take between 25 and 40 minutes to get there. The drive to Toronto is approximately 1 hour.
LOCAL FAVORITES
The Baird Team spends a lot of time in Courtice - it's where our office, Royal LePage Baird Real Estate, is located! One of our favourite restaurants is The Courtyard Bar and Grill. Well known in Courtice for their large patio and covered veranda, The Courtyard is a great place to be to relax on a summer's day. For Thai-centric and Caribbean food with set-price meals & weekend dim sum - head over to Thai Hot Spot. If you're looking for a great tasting cup of coffee, check out Deadly Grounds Cafe and Curiosities. It's is a local coffee shop with a twist - a horror themed gourmet coffee roaster and cafe. Finally, on a nice summer day, The Baird Team likes to get out and do a quick round of golf at our local course - Pebblestone Golf Course.
For more guidance on the Courtice real estate market
Contact one of top Courtice real estate agents now - The Baird Real Estate Team.
Baird Real Estate Client Testimonials
TESTIMONIALS
After poor experiences with competing agents, we decided to give the Baird team a call. They were quick to answer the phone and presented a clear knowledge of current market conditions and pricing. They were prompt to visit our residence, providing consultation and overviewing their listing process. The diversity of the team offers a unique advantage for both purchasing and selling. Paul and Craig were able to provide both insight and resources critical to ensure that our house sold for top dollar. Leveraging top contractors and a strong staging team, we were blown away by the exceptional presentation of our home. During the offer period, the team was both firm and strategic, ensuring that we received the best price for our sale. When purchasing, Paul and Craig were extremely patient and did not make us feel pressured to close a deal. We viewed several properties prior to submitting an offer. In a multiple offer environment, Paul and Craig still managed to negotiate a fair price. We have shared the Baird team with friends and family. Highly recommended!

Paul, Craig and Michael are consummate professionals. With a keen focus on strategy, these kind gentleman employed strategic measures based upon the current market conditions which not only got our home sold within 5 days of listing, but also $250k over asking. We received 22 offers on a home that we thought would be immensely difficult to sell. Due to their sound knowledge and expertise, we had a smooth experience and transaction with the buyer as well. Paul and Craig maintained the highest level of ethics during the entire process; showing us that there is no one we would prefer to work with for such a large and impactful transaction in our family's life. We highly recommend working with the Baird Realtor Team. They are the real deal. I imagine other agents will take note of their successes for many years to come.

The entire Baird team Michael, Paul, and Craig were amazing to deal with. They quickly assessed our home, identified what could be done to ensure maximum selling price, and then assisted with the required changes, (bringing in painters and staging our home). we were kept informed throughout the entire process. Our home sold quickly and for an amazing price. The whole team were genuinely excited for us! thanks for helping make this entire experience as stress-free as possible. We highly recommend the entire Baird Real Estate team. Thanks very much!! Janice and Bob

Paul, Craig, and Michael were all so amazing. They were very responsive, and able to arrange viewings at a short notice. Super friendly team, and we got lots of insights as we were in the process of looking. Most importantly they made looking for a home a really fun process. Couldn't recommend enough!

We were very nervous about selling the home we have lived in for 25 years. The Baird Team came highly recommended by another family member so we hired them to sell our home. We are so happy we went with them. They met with us a few times to explain the process and were always available to answer our many questions. Mike, Craig and Paul were very easy to talk to and put our minds at ease several times throughout the process. A special shout out to Craig for all of the work he did on our behalf . Thank you for making such a major life decision run so smoothly. Karen and Greg Noel

We can't say enough about the Baird Real Estate Team. They truly went above and beyond the call of duty for us. We were in the process of walking away from our dream home; when collectively, Paul, Michael and Craig came up with a creative solution that resulted in us being able to realize our dream. When it came time to sell our home, they did an outstanding job with the presentation of our house, and organizing an effective sales strategy, resulting in a better than expected final outcome. They are the utmost professionals and we would urge anyone looking for a real estate agent to look no further than the Baird Real Estate Team. We will be forever grateful. Bob & Sue Hollaway

An incredibly professional and supportive team. Selling your home is a very personal experience. Whether we were purchasing or selling we had complete confidence our needs were being met. We had the pleasure of working with Paul, Craig & Michael over the past year and highly recommend any member of the team when looking for guidance and support during a purchase or a sale of your home or property. Thank you to the whole team for helping us realize our dream property/home purchase and for selling our current home with the very best outcome.

It was an absolute pleasure to work with Michael and his son Paul.
Within minutes of meeting them I knew they were the right real estate agents for my family.
They made the entire experience of purchasing a new home a complete pleasure and I had complete trust that they had our best interests in mind.
I would recommend them to anyone in need of an agent and will work with them again when my family is ready to move again.

Paul, Craig and Michael were amazing to deal with when our late parent's home had to be sold. They were knowledgeable, sincere, and understanding. I can't emphasize enough how their warmth and compassion helped make this emotional transaction relatively stress free. When help was needed with a specific concern, they told us not to worry and to leave it to them. They followed through and easily dealt with the issue. Whether you are buying or selling, I strongly encourage you to give Paul, Craig and Michael a call. They are absolutely terrific!